Sini Hill
Actress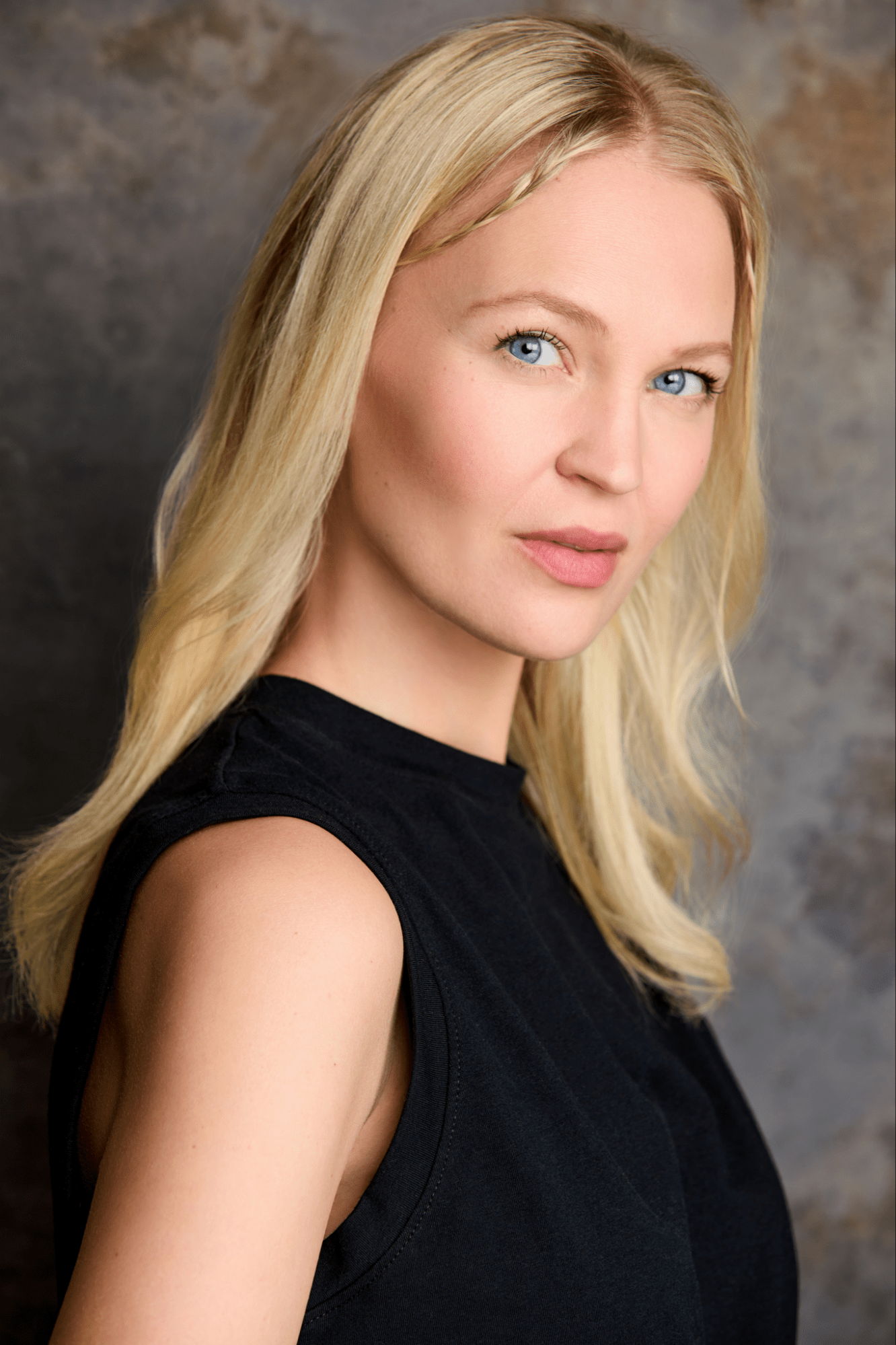 Sini Hill is a Finnish actress and filmmaker based in New York City and Los Angeles. A graduate of NYFA, Sini has starred in numerous feature film, TV, theater and commercial roles.
HUSTLE
Sini wrote, directed and produced her first own short film HUSTLE. Hustle has won 4 awards – A Gold Award for Best Short Film in The NYC Indie Film Awards, Best First-Time Director award in Alternative Film Festival, Best Cinematography in the 15 Minutes of Fame Film Festival and Best Writing in Top Indie Film Awards.
Watch HUSTLE on Amazon Prime Video in the US and UK: http://a.co/d/hb9MbX7
HUSTLE is a comedy about a foreign actress confronting demoralizing challenges while trying to "make it" in the cut-throat film industry. Life is rough for this aspiring Finnish actress as she gets her feet wet in the rat race, trying not to get dragged through the sewers of the Big Apple.
Feature Film The Sky is Blue With Lies
Sini plays the lead in John Reed's feature film The Sky is Blue With Lies.
"Late 70s, downtown NYC, bar scene. Fara (Sini Hill), the barkeep's young wife, falls in love with her beautiful stepson, Po (John Busa), just back from California. Early 80s, a filmmaker goes back to the witnesses and players, who tell the story of the tragedy. It's Phaedra and Hippolytus, shot in a cool-tempered No Wave style.
Bio
Sini Hill was born and raised in Finland. She moved to the US in her early 20's to pursue her career in acting, after completing her Bachelor's degree and Master's studies in Communications & PR. She's always had a strong exposure to the arts, which includes playing the piano since the age of 3, theater, dance, visual arts, and singing.  In addition to music and arts, Sini actively competed in Aesthetic Group Gymnastics for 8 years.
Television
| | | |
| --- | --- | --- |
| KING OF LOS ANGELES | Guest Star | Ruutu.fi / Dir. Juha Wuolijoki |
| A WILDERNESS OF ERROR | Guest Star | Hulu / Marc Smerling |
| HOW TO DO EVERYTHING | Guest Star | Amazon / Dir. Danny Oakden |
| THE BLACKLIST | Co-star | Dir. John Terlesky / NBC |
| PETER PANDREW | Lead | Pilot / Dir. Andrew Cristi |
Film
| | | |
| --- | --- | --- |
| THE SKY IS BLUE WITH LIES | Lead | Dir. John Reed |
| ASIAN PERSUASION | Supporting | Dir. Jhett Tolentino |
| FIFTH CHAIR | Lead | Dir. Christopher Vaughn |
| FALSE POSITIVE | Day Player | Hulu / Dir. John Lee |
| HUSTLE | Lead | Amazon / Dir. Sini Hill |
| UNCUT GEMS | Day Player | Netflix / Dir. Safdie Brothers |
Theatre
| | | |
| --- | --- | --- |
| MISS BETH | Coach Tessa | Battery Park Theatre |
| MISS FIRECRACKER CONTEST | Carnelle | Battery Park Theatre |
| IMPROV SHOW | Ensemble | Union SQ Theatre |
| THE WITCH OPERA | Jewish girl | Finnish Conservatory/Finland |
Training & Education
NEW YORK FILM ACADEMY – ACTING FOR FILM PROGRAM ON A TALENT-BASED SCHOLARSHIP
BACHELOR OF ARTS DEGREE –  UNIVERSITY OF JYVASKYLA, FINLAND
MASTER OF ART STUDIES – UNIVERSITY OF JYVASKYLA, FINLAND
Acting for Film – Blanche Baker, Michael Laibson
Meisner Technique – Rico Rosetti,
Acting Technique – John Armstrong
Improv – Katie Northlich
Voice & Movement – Katie Northlich, Jacob Drech
Shakesphere – Anika Solveig
Scene Study – Liz Stanton
Script Analysis – Aaron Costa Ganis
Directing – Brian O'Neill
Combat for Film – Ray Rodriquez
Acting for Television – Robert Roy
Film Analysis – Lee Rosen
Accent reduction – New York Speech Coaching / Tricia Veldman
Special Skills
Improv, Languages: Fluent Finnish, Conversational Swedish, French, Accents (Finnish, Swedish, Russian, British/Modern RP, Old Southern, Southern hard R, Irish) Classical Piano (23 years), Singing (mezzo-soprano), Combat for Film, Competitive gymnastics, Dance (ballet, jazz, show, hip-hop), Visual Arts, Horseback riding (English), Downhill skiing, Cross-country skiing, Finnish/European Passport